At Heavenly Maids we offer One-Time Services. Details for these services may be found below.
We bring all our own supplies & equipment
We are licensed, bonded, insured & carry Worker's Comp & Liability insurance
We use Eco-Friendly Cleaning Products
Each client will have their own assigned team
100% satisfaction guarantee or we will come back and re-clean for free (we will re-clean the areas that were not cleaned properly)
Initial/Deep Cleaning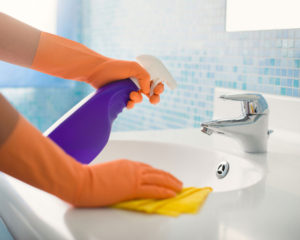 Move In/Move Out Services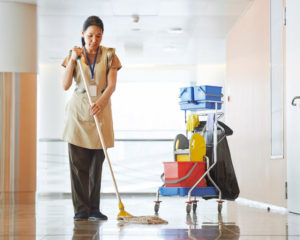 After Construction Cleanings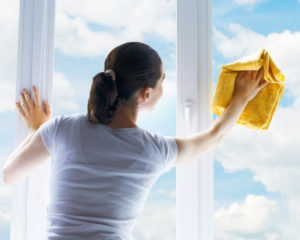 Thank you for calling Heavenly Maids Cleaning Service, the premier Bay Area-based solution for professional home and office cleaning!   At Heavenly Maids, we provide customized and affordable house cleaning services to meet your specific needs and schedule.   And because we are privately & locally owned and operated, we pride ourselves in providing a superior quality cleaning and better prices than our franchise competitors!   We'll be right there.
Heavenly Maids offers a wide array of customized and affordable services to accommodate your specific needs.  You can choose from a one-time deep cleanings to weekly, bi-weekly and monthly on-going services.  We also offer move-out, move-in and after construction clean-ups.  We're your true one stop source for all your cleaning needs!   For more information on all of our acclaimed services, please visit us online at www dot heavenly maids dot com.
To keep your home looking its best, it's vital that windows and carpets are also maintained and cleaned periodically.  We pride ourselves on being a full-service cleaning company to meet all your housekeeping needs.  This is why we also offer professional window and carpet steam cleaning, by a certified technician.  And for your convenience, we bring all our own supplies and equipment, so you never have to be concerned with purchasing cleaning products and supplies yourself.  You can just relax and enjoy your beautiful, clean home!  You will truly feel like you're in heaven!
Listen to what to what Michelle of Woodside says about Heavenly Maids: "I absolutely love Heavenly Maids. The crew is always on time, thorough and professional. They even clean out our fireplace, which is a huge bonus. My home is sparkling after they leave. I also like the fact I can cancel or reschedule my cleaning time if on vacation. I would recommend Heavenly Maids to any friend searching for an excellent cleaning service."
Quality is our highest priority at Heavenly Maids, which is why we promise to give you excellent customer service and an unsurpassed level of care & attention to detail during each cleaning of your home or office.   We guarantee that you will be completely satisfied with our service, which is why we offer our exclusive 100% satisfaction guarantee!   If at any time there is something not quite done to your satisfaction, we will happily come back and re-clean for free.   Commitment.  Quality.  Convenience.  Trust.  The hallmarks of Heavenly Maids Cleaning Service.
Because our rates are based on the size and condition of your home, we will gladly provide free In-Home Consultations.  We pride ourselves in customizing our services to your specific needs and requests.   And because we're 100% confident that you will be completely satisfied with the quality of our work, there are no contracts or obligations!   When it comes to peace-of-mind and a heavenly home, you've got it made – with Heavenly Maids!
Each of our teams at Heavenly Maids is led by an experienced supervisor who double-checks all of work for quality assurance.   And unlike other cleaning companies, you'll have a regularly assigned team that cleans your home, so that your specific needs and requests are always met — and your home is cleaned exactly they way you want it every time!   Once again, feel free to visit us online at www dot heavenly maids dot com for more information on our services, including customer testimonials!  Thanks again for your continued patience.
Listen to what to what Debra of San Jose says about Heavenly Maids:  "I have used Heavenly Maids services for the past three years. They do a thorough job and I am always pleased with the results. I feel very comfortable having them work in my home. I am very confident in recommending them to others."
We appreciate the trust you have in Heavenly Maids.  All Heavenly Maids employees are bonded.  We carefully screen all employees in addition to checking out their references.  We select only qualified applicants and take the time to thoroughly train each of our employees. Our employees are trained by an experienced supervisor in techniques and quality standards. We work with our trainees until they have mastered every skill necessary to provide the quality cleaning we demand!  Please be patient with us just a moment longer, as a representative of Heavenly Maids is preparing to take your call.
Founded in 2001, Heavenly Maids Cleaning Service, Inc. is privately owned and operated. We are located in Mountain View, California, and service homes and offices in the South Bay and Peninsula areas.  Our hours of operation are Monday through Friday from 8am to 6pm and We are closed on Saturday and Sunday.   
Our best form of advertising at Heavenly Maids is the positive word of mouth we receive from our satisfied customers.  If you're an existing customer, we thank you for your loyalty – both past and present.  And if you're a new caller, we appreciate the opportunity to serve you in the future!    At Heavenly Maids, we know your life is full of activities and responsibilities, and we would like to take home cleaning off your to-do-list.  So relax!  We're maid to do what you don't have time for!   We'll be right there.
Clean, dust, vacuum

Remove cobwebs

Dust picture frames, knickknacks, furniture & shelves

Polish wood furniture

Vacuum sofas, couches & curtains, including under seat cushions

Dust window sills & ledges

Dust blinds/shutters

Dust ceiling fans, lamps & light fixtures

Clean mirrors & glass

Clean baseboards, doors & frames

Clean handles, knobs & switches

Vacuum carpet/rugs

Mop floors

Make beds & change linens

Empty trash
Clean, disinfect & sanitize vanity & sink

Clean, disinfect & sanitize shower, tub & tile

Clean, disinfect & sanitize toilet

Remove mildew & soap scum

Wipe down cabinet doors

Clean mirrors & glass

Clean & polish fixtures

Clean light fixtures

Mop floors

Empty trash
Clean counters

Clean cabinet doors

Clean stove & range hood

Clean kitchen sink

Load dishwasher

Clean inside/outside of microwave & toaster oven

Empty & clean coffee maker

Wipe down appliance exteriors /apply stainless steel polish

Clean dining/kitchen table & chairs

Sweep & mop floors

Empty trash